Okinawa - International Team ed.
IMMEDIATE SHIPPING
Okinawa is a wargame about one of the last battle of the pacific war, in April-June 1945. The Japanese were fortified inside bunkers and caves in the south part of the Island. This battle was a tragedy, with many military and civil killed. After the war, Okinawa became an American controlled territory until the 15th May 1972, when it was given back to Japan. But there are still today some large US military camps, making some tension with the local citizens. 
There is a large document Okinawa, the last battle on the US army site. A well designed page, in French, is available on the site les pages de Nezumi. 
This game has uncommon rules: the Japanese player chose secretly where to put his force on the Island. The American player lands and search. As it was during the famous battle, the Japanese are entrenched in caves, bunkers, etc. 

Of course, Okinawa is first of all a game and the terrible aspects of this battle are not simulated.
This game is derived from Okinawa from International Team.
THE BOX 
The box contains the rulebook, the map, a die, 166 counters, a set of sheets to write the Japanese position, 2 wheels: one to solve combat and one for artillery/calendar, 1 "legend" page.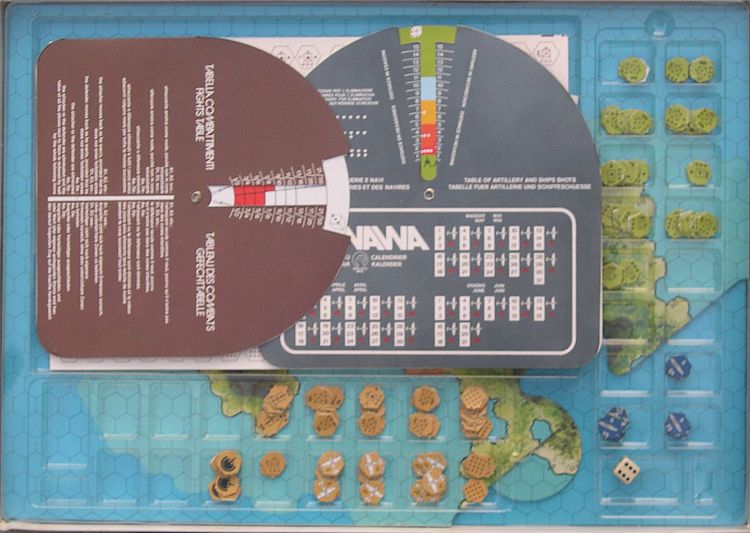 THE MAP 
The map represents the Okinawa Island. The mountains and beaches are well differentiated. Be aware of the scale effect: in fact, the Island is quite big: more than 70 miles long (more than 100 km) - 1 hexagon = around 2 km.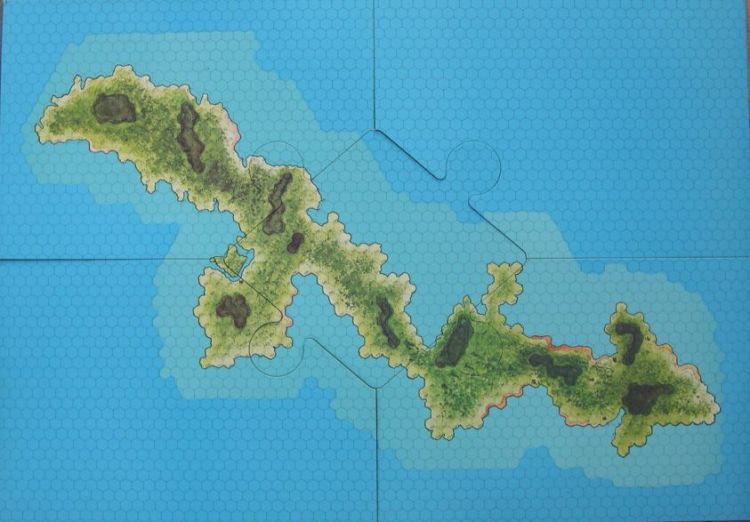 THE COUNTERS 
The counters represent the Japanese and American forces. The minefields and bunkers can not be moved.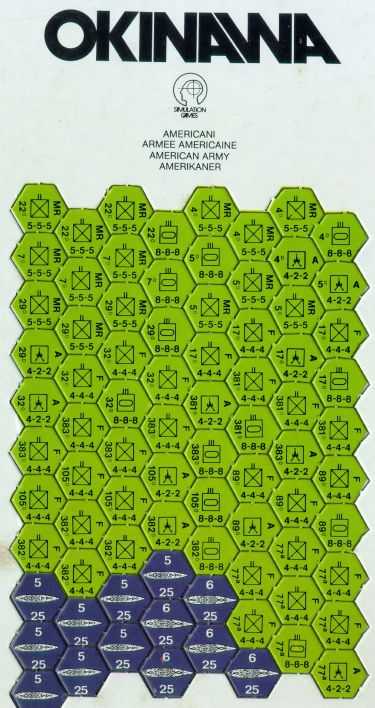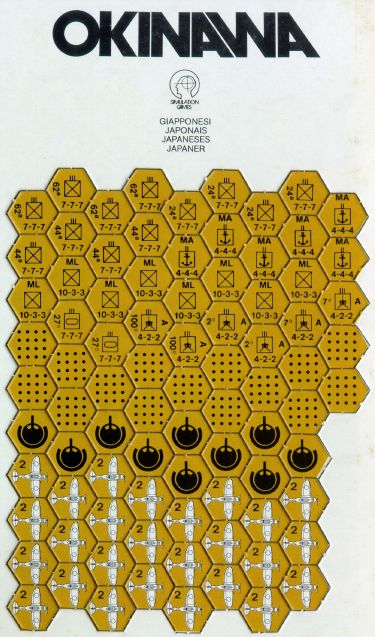 THE RULES 
The Eurogames rules were revised by Xavier Jacus, of the "Cercle de Stratégie" (a still very active club from east of France) and written by Duccio Vitale and Yves Fagherazzi (who also wrote the French Viking rules, from the Cry Havoc series). the game is accelerated: 15 turns only, instead of 27. So the American player has to take risks. A French article on Okinawa (Eurogames) was published in Casus Belli 54. A French article on Okinawa (Eurogames) was published in Le Journal du stratège n°45. As a variant, Xavier Jacus and Pierre Mignet proposed there a rebalancing in favour of the American player: to add one second phase of combat for the U.S. tanks after their second phase of movement and to remove from the bunkers their attack factor and their Zone of Control if there is no regular unit inside.
Earn 13 points/€13.00
(Each €10.00 spent = 1 point, 1 point = €1.00 discount)
Your cart will total 13 points that can be converted into a voucher of €13.00.
Shipping within 24h

Free shipping over € 70

Express shipments in Europe and Worldwide

Chat with us!
Scheda tecnica
Italiano, Inglese, Francese

Minor Wear

Perfect

International Team

2

2

1st Edition

12+

240 min

Hexagon Grid, Variable Set-up, Ratio / Combat Results Table, Movement Points, Zone of Control, , , ,

World War II

Marco Donadoni
Customers who bought this product also bought:
Customers who bought this product also bought: